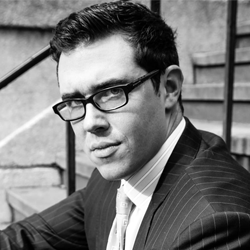 Ryan has been involved in public accounting for nine years, and has had the privilege to work with several high-calibre CPA firms in New York & New Jersey servicing various industries and clientele throughout his career before officially launching his CPA Firm in 2013.    
Ryan is a Certified Public Accountant in New York and New Jersey, and graduated Magna Cum Laude from Rutgers Business School with degrees in Accounting and Finance. He is currently pursuing his Juris Doctorate at the Rutgers School of Law in Newark, with a focus on taxation and real estate.  He will be graduating in May of 2016, with plans to become a licensed attorney as soon as possible thereafter.
Ryan has been working closely with the Kreyol Essence Team since 2013, providing ongoing bookkeeping, tax, and advisory services to the Company.  He is greatly appreciative for having the opportunity to participate in and observe Kreyol Essence's tremendous development over the past several years, both in the US and Haiti, and is extraordinarily excited for the next phases of the Company's growth & development.