Home
/
News & Press
/
Black Enterprise - Global #BlackGirlMagic: 5 International Female Biz Stars to Watch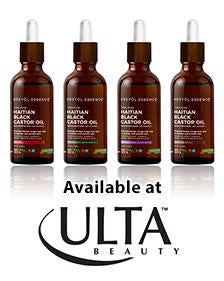 Black Enterprise - Global #BlackGirlMagic: 5 International Female Biz Stars to Watch
Posted on by Jonathan Paul
Global #BlackGirlMagic: 5 International Female Biz Stars to Watch
Here's how five women of color from across the globe are creating entrepreneurial #BlackGirlMagic
by Janell Hazelwood
Posted:
March 14, 2017
It's Women's History Month, and as such, it is a great time to be a female and celebrate women. Despite the fact that there's still a need for progress in terms of gender equality, women are still killing it in the business world.
1. Yve-Car Momperousse, Founder and CEO, Kreyol Essence
A Haitian-American social entrepreneur, Momperousse has tapped into Haiti's castor oil and other natural ingredients for her eco-luxury beauty brand Kreyol Essence. She employs people in both the Caribbean nation and in the U.S., with 90% of those employees being women. The company touts successes like hiring 350 farmers, women producers, and male workers, and even has a partnership with the Clinton Foundation.
Momperousse's most recent boss move: She was one of 10 selected to participate in Sephora's second annual Accelerate Cohort, out of hundreds of applicants from across the U.S., Mexico, Canada, and Brazil. This will provide her with six months of mentorship from international industry leaders and business boot camp training.
---